Driven by the growing demand in the oil, gas and petro-chemical industries in China, KNM Special Process Equipment (Changshu) Co Ltd, was duly incorporated in 2002.

The company provides design and manufacturing of process equipment, pressure vessels, shell & tube heat exchangers, air cooled heat exchangers, boiler and skid mounted assemblies.

The plant is located within 500 m from the Changshu Xinghua Port of the Jiangsu Province with capabilities of handling vessels and modules exceeding 15m x 100m in size and weights up to 2,400 tonnes.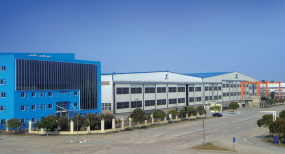 No.46 Xinggang Road, Changshu Economic
Development Zone, Jiangsu Province,
215513 People's Republic of China







Tel

+86.512.5229.1888


Fax

+86.512.5229.1878


Email

changshuknm@knm-changshu.com.cn




.
.
.
.
.
.