The company was established in 2007 in response to Saudi Aramco's call for increased localization and speedier logistic controls and handling. Its principal activities are to manufacture, fabricate, construct, assemble, commission and maintain process equipment, pressure vessels, heat exchangers, skid mounted assemblies, process piping systems, storage tanks and specialized structural assemblies for oil, gas and petrochemicals industries.

The facility is located in Jubail Industrial City I, a vicinity which represents the future concentration of major development activities for the oil, gas and petrochemical projects in the Middle East region.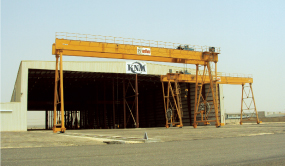 Jubail Industrial City 1, Dammam highway, 31961 Jubail, KSA







Tel

+966.5.4882.7130


Fax

+966.3.887.5321


Email

knm-saudi@knm-group.com




.
.
.